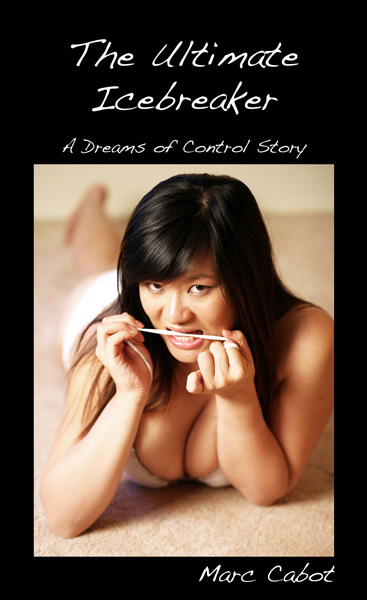 Click here to buy on: Smashwords / Amazon / Barnes and Noble / Kobo
In this installment of the "Dreams of Control" series, a brilliant but awkward college student discovers the Holy Grail of men everywhere: a harmless, indetectable drug that makes women want sex as badly as men do. He and his handsome roommate give the drug a "field trial" during a little party in their dorm room. Chloe, Susan and Hui Zhong are excellent test subjects and the initial results are promising… very promising.
But as he finds out, a bitch who wants sex bad… is still a bitch!
(Erotic Mind Control, Maledom, Menage / Threesome)
The Ultimate Icebreaker
Categories →
Erotic Mind Control
Group/Orgy
Menage
Novellas