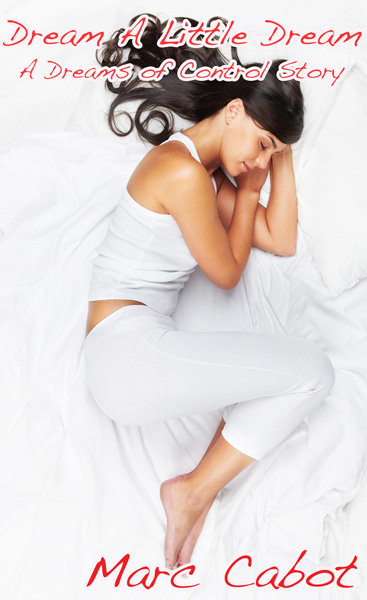 Click here to buy on: Smashwords / Amazon / Barnes and Noble / Kobo
Brian Cartwright has it all. Almost. His beautiful wife loves him and they have a pleasant life… but there are a few flies in the ointment.
One, Cindy gets terrible headaches that put her in bed for days at a time.
Two, even when she's not sick, Cindy's not as… enthusiastic as she could be in the bedroom.
But Brian's determined to find a way to help her. And his discovery of the many uses of hypnosis may turn out to be the solution to both problems. Before long Cindy's so relaxed her headaches don't stand a chance. And soon after that, the rest of her starts feeling even better!
(Erotic Mind Control, Maledom, Hypnosis / Erotic Hypnosis, Induction, Couples)
Dream a Little Dream
Categories →
Audiobooks
Erotic Mind Control
Happy Ever After
Romantic
Short Stories