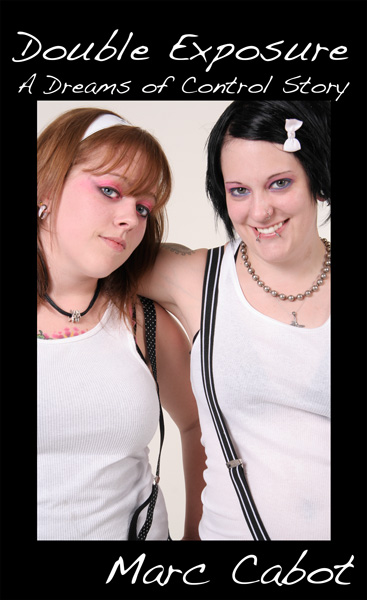 Click to buy on: Smashwords / Amazon / Barnes and Noble / Kobo
Sean Dunston was just a computer artist who liked to take pictures of models for reference for his digital paintings. Then one day he knocked over one of his studio flash units and it started buzzing, flickering… and hypnotizing the models!
Now he's trying to replicate the accident and make a better, more powerful version. His first test: Internet model "Miss Nasty" and her friend Veronica, who shows up unexpectedly during Miss Nasty's booking. Can Sean's new mind control flash overpower not one but two hot models? And if so… just how steamy will the session get?
(Erotic Mind Control, Maledom, Hypnosis / Erotic Hypnosis, Menage / Threesomes)
Double Exposure
Categories →
Erotic Mind Control
Lucky Break
Menage
Short Stories