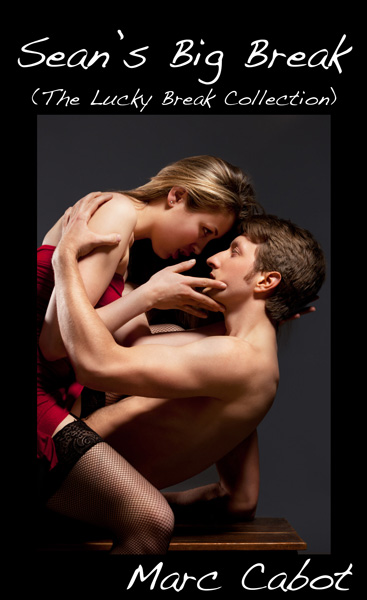 What would YOU do if you were a glamour photographer who suddenly gained the ability to make models do anything you wanted?
Amateur photographer Sean Dunston gets a chance to find out when he accidentally "breaks" one of his studio lights and the malfunctioning machine starts putting models into a trance. By the time he realizes what's happening, what started out as glamour photography turns into sexy fantasy come to life. In the course of five different photo shoots, Sean makes several models very happy, has a lot of fantastic sex… and might even find true love.
But power has a price. It's all fun and games until somebody falls in love… and realizes that the hardest kind of control is applying it to yourself. Can Sean give up the seductive power of the strobe? Does he really even want to?
This collection includes the entire "His Lucky Break" series, at a fantastic price! It contains the full text of His Lucky Break, On a Roll, Double Exposure, Shooting on Location, and Unexpected Development.
Buy on Smashwords: https://www.smashwords.com/books/view/527258
Buy on Barnes and Noble: http://www.barnesandnoble.com/w/seans-big-break-marc-cabot/1121412707
Sean's Big Break
Categories →
Collections
Erotic Mind Control
Happy Ever After
Lucky Break
Menage
Novels
Romantic