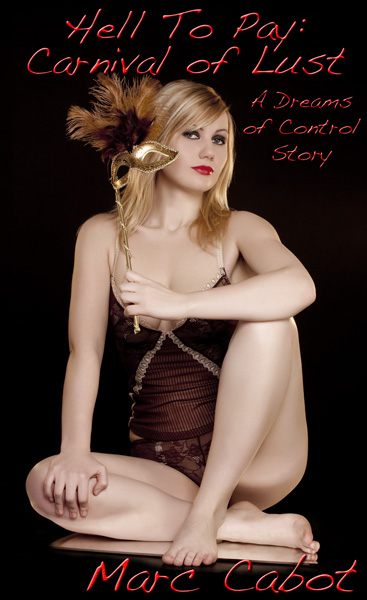 Click here to buy on: Smashwords / Amazon / Barnes and Noble / Kobo
Simon Marshall and Lily the Succubus are in New Orleans for Mardi Gras, and the French Quarter will never be the same. The first night of Carnival is easy – just a little trip to the Quarter's hottest strip club, where the stage show gets a lot wilder than even old New Orleans would expect.
But after that, things get dangerous.
First Lily becomes an unlikely heroine by helping Simon save a pretty damsel in distress – and punishing the villain distressing her in ways he'll never forget. Simon, meanwhile, enjoys the hero's reward he deserves when gorgeous blonde Brittany expresses her thanks with Lily's help.
And finally, on Mardi Gras itself, Simon has to face Angelique, a voodoo priestess who's after Lily's power and Simon's spirit. Together the magician and his demon lover can easily overcome her. But at what cost to Simon's one hope for escaping the Pact that will doom him to Hell? The only weapon that can save him… is lust.
And for once, it isn't Lily who has to fan the flames.
(Maledom, Femdom, Menage / Threesomes, Paranormal)
Hell to Pay: Carnival of Lust
Categories →
Erotic Mind Control
Hell to Pay (Lily the Succubus)
Menage
Novellas
Paranormal
Romantic