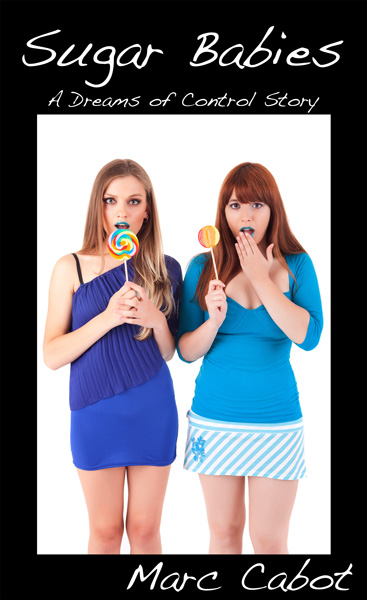 Click here to buy on: Smashwords / Amazon / Barnes and Noble / Kobo
College dropout Olivia followed her friend Lena's advice and found a "sugar daddy" online to help her try to get her life together and have some fun. But before she knew it, one of his presents – some special candies – have made her the most compliant sugar baby ever.
Edwin finds out about Olivia's hot friend and decides he can fit another sugar baby into his busy schedule. This time it's Olivia's turn to use the candies on somebody… and she decides that Edwin's not the only one who's gong to have some fun with the beautiful redhead. Before Lena knows what's happening both Olivia and Edwin are using her body and her mind for their own pleasure – but they're giving her plenty in return!
(Erotic mind control, maledom, femdom, lesbian sex, threesome)
Note: This is the second book in the Sugar Daddy series. The first book is Sugar Daddy. The drug Edwin uses was invented by Dr. Parker, the main character of At His Discretion.
Sugar Babies
Categories →
Erotic Mind Control
Menage
Short Stories
Sugar Daddy