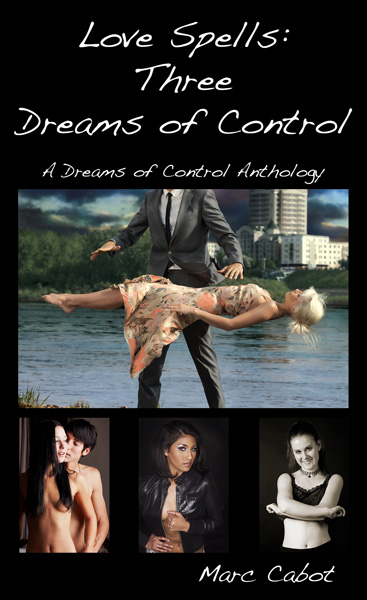 Click here to buy on: Smashwords / Amazon / Barnes and Noble / Kobo
Do you believe in Magic?
The second collection in the "Dreams of Control" universe takes the reader on three mystical journeys where chance, fate, and will grant three very different men the power of control. Suddenly, any woman they want can be theirs, any way they want, any time they want. Afterward, their lives will forever be changed. Will they seek love or be ruled by lust?
Or do they really have to choose?
Collects the magically-themed erotic mind control novellas A Matter of Trust, …And All His Heart's Desires, and Awakening.
(Erotic Mind Control, Maledom, Hypnosis / Erotic Hypnosis, Menage / Threesomes, Paranormal)
Love Spells
Categories →
Collections
Erotic Mind Control
Happy Ever After
Menage
Novellas
Paranormal
Romance