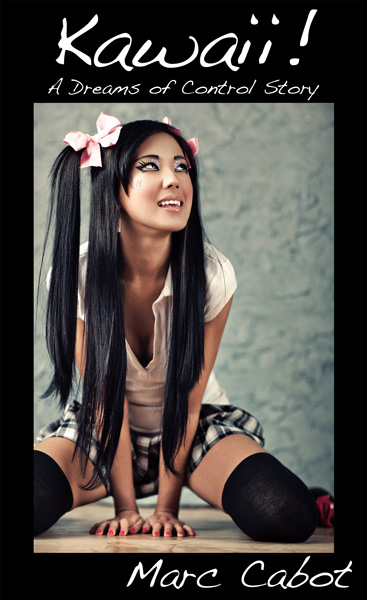 Click here to buy on: Smashwords / Amazon / Barnes and Noble / Kobo
Junko Tachibana – "JT" to her legions of fans – is one of the world's best cosplayers. Her amazing replicas of costumes from Japanese animation, movies, video games and pop culture have made her an up-and-coming star on the convention circuit, and tonight one of her sponsors has given away a one-hour chat as first prize in the "JT's Biggest Fan!" contest.
But the man who's won isn't what she's expecting at all. He calls himself Hiddendepths, and JT soon learns that his chat handle is completely accurate. Before she knows what's happening, she's become a real-life anime girl, and even when her costume comes off, she stays in character. No matter how sexy the story gets!
(Erotic Mind Control, Maledom, Hypnosis / Erotic Hypnosis, Voyeurism, Exhibitionism, Cosplay)
Note: This is the third book in the Hidden Depths series. The first book is Caught In His Web and the second book is Today's Lucky Winner.
Kawaii!
Categories →
Erotic Mind Control
HiddenDepths
Short Stories