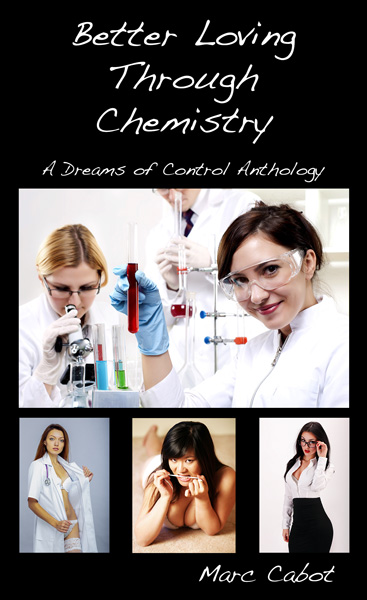 Click here to buy on: Smashwords / Amazon / Barnes and Noble / Kobo
Better Loving Through Chemistry is the first "Dreams of Control" collection, collecting the works At His Discretion, The Ultimate Icebreaker, and The Shape of Her Desires.
These stories take the idea of "better living through chemistry" one step beyond. In a variety of delicious ways – some purposeful, some accidental, all delightful – women find themselves under the influence of fantastic concoctions and in need of some serious male guidance. From nerdy college geniuses to ruthless researchers, they all have one thing in common: the need to take control.
(Erotic Mind Control, Maledom, Light Discipline, Light Bondage, Menage / Threesomes)
Better Loving Through Chemistry
Categories →
Collections
Erotic Mind Control
Happy Ever After
Menage
Novellas
Romance
Spanking