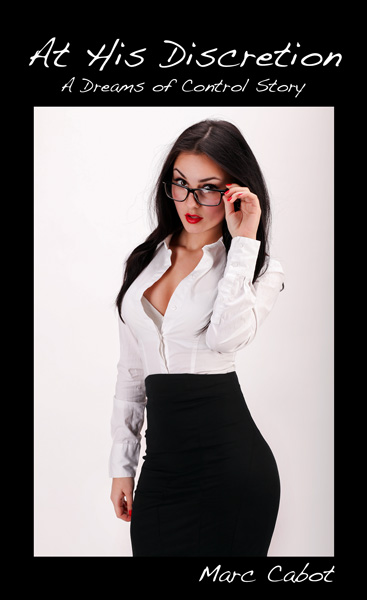 Click here to buy on: Smashwords / Amazon / Barnes and Noble / Kobo
For years Doctor Adrian Parker has plotted and schemed to get access to the resources of industry-leading drug manufacturer Proxidine Pharmaceuticals. They already make the best habit-control drugs in the world, but Doctor Parker has a different, less noble goal. At last his access to their database of psycho-active chemicals has enabled him to perfect a willpower-supression drug.
His first test subjects are Samantha, a gorgeous African-American woman with a body to die for, and Ekaterina, the receptionist at his lab facility with the face of an angel. Like any new drug, Doctor Parker's creation is going to require extensive field trials. And he intends to be very, very thorough in his evaluation…
(Erotic Mind Control, Maledom, Femdom, Lesbian, Menage / Threesomes)
Note: The drug that Dr. Parker uses is also used in the books Sugar Daddy and Sugar Baby.
At His Discretion
Categories →
Erotic Mind Control
Menage
Novellas