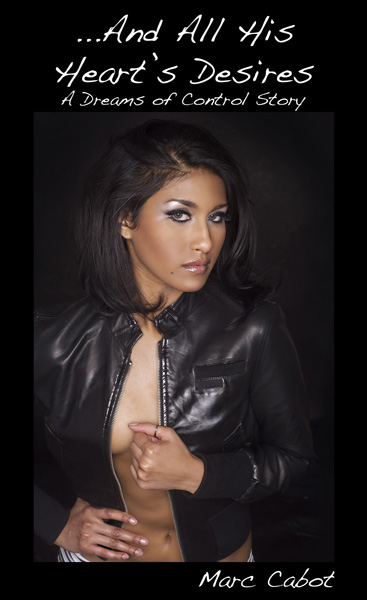 Click here to buy on: Smashwords / Amazon / Barnes and Noble / Kobo
Archaeologist Jonathan Chambliss has made the find of a lifetime – a lost temple of Rati, the Indian goddess of sex. But what he finds inside will change him forever. Touched by the power of Rati Herself, no woman can resist him… not that they want to! From beautiful Bengali women to shy but passionate American librarians, Doctor Chambliss can literally have his pick.
Now it's a race against time for a beautiful and mysterious woman who knows Jonathan's secret. Will he choose the power of Rati, or the love of merely-mortal Punita? Or… does he have to choose at all?
(Erotic Mind Control, Maledom, Paranormal)
And All His Heart's Desires
Categories →
Erotic Mind Control
Happy Ever After
Novellas
Paranormal
Romance